The boats are made to offer fullday service, single dives and technical div es to Giannutri and Giglio Islands, including lunch and open bar.
NEW – FULL SUNSET
Afternoon dive, sunset appetizer, night dive and dinner under the stars!
​
ABRACADABRA
Boat made for divers, fast and spacious, 17 meters long with 2 JOHN DEERE engines, 500 hp each.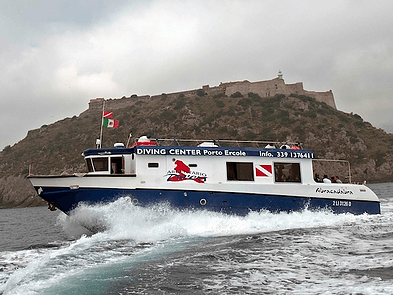 VHF – GPS – Radar Furuno
Dinette with kitchen – sundeck
Heated area for winter season
Bathroom with hot shower and hairdryer
Oxygen and First Aid kit
Nitrox on request.
DON DIEGO De La Vega
RIB Master, 8.50 meters long, SUZUKY engine, 250HP, equipped for diving, used for mini fullday, single dives and technical dives.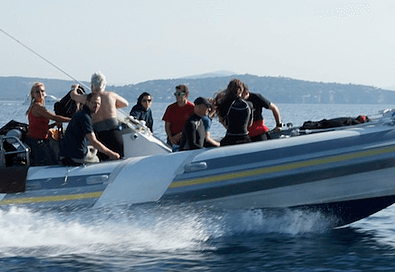 VHF – GPS – ECO – warping winch
Oxygen and First Aid kit
Carrying capacity: 8 technical divers / 10 recreational divers
MARIANNA
RIB Lomac, 7.50 meters long, SUZUKY engine, 250 HP, equipped for diving, perfect for single and technical dives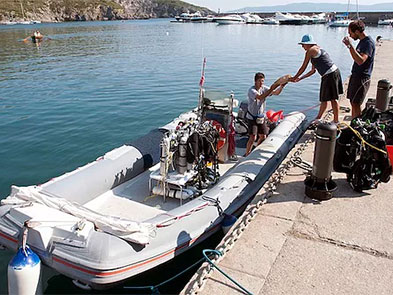 VHF – GPS – ECO
Oxygen and First Aid kit
Carrying capacity: 6 technical divers / 8 recreational divers